Description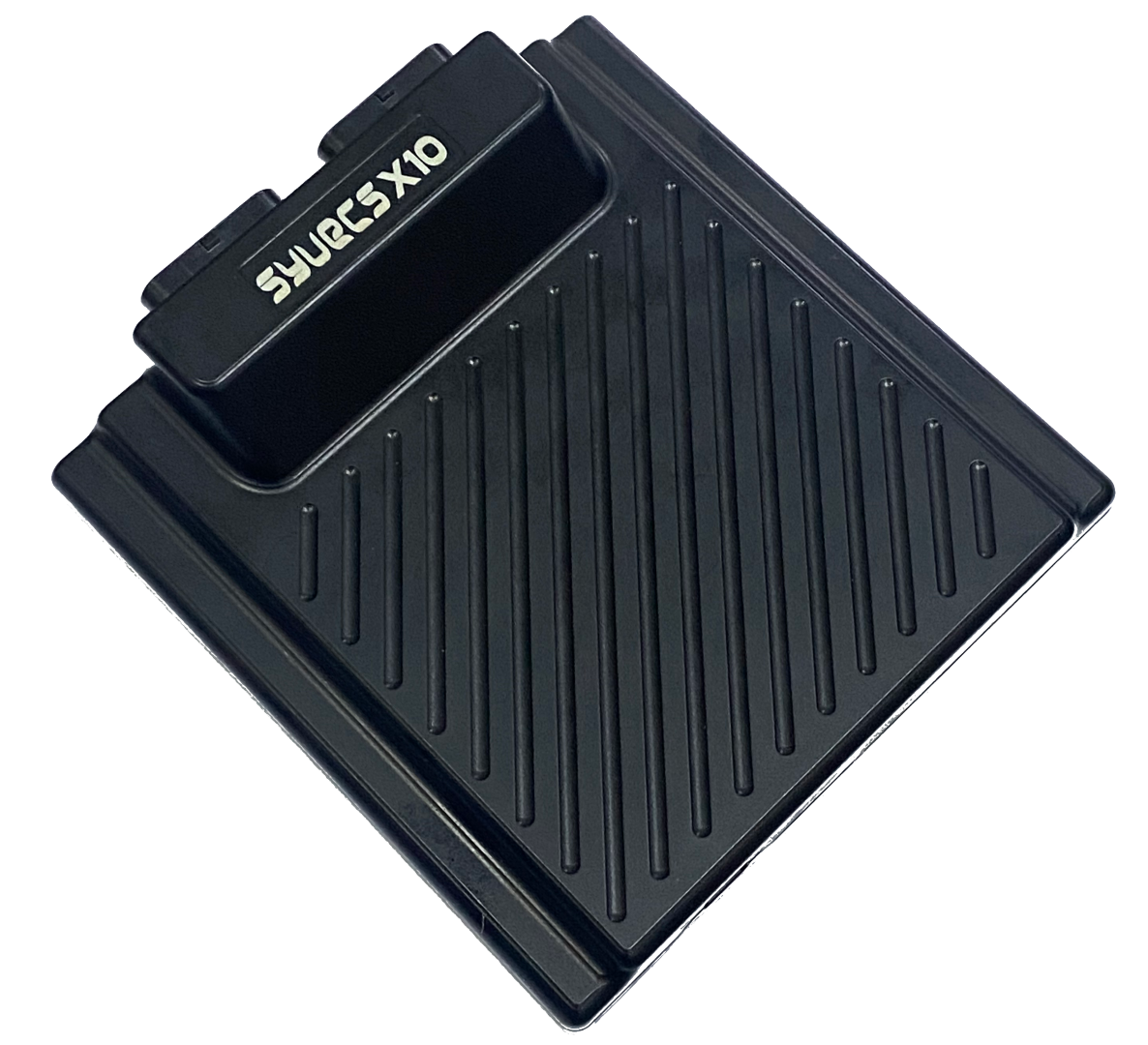 The Syvecs X10 expander is a very powerful device for controlling additional I/O (Inputs and Outputs) in an automotive electrical installation. With the use of two CAN controllers, the X10 communicates with master devices to behave as a slave for it, offering the entire I/O compliment to its master device.  All our ECU's (engine control units) will communicate with the X10 with just the use of 2 wires and we have also incorporated logic to allow other manufactures to be able to work with the X10 as well.
4 of the outputs on the X10 are designed to be driven to a high load or low load, making them extremely flexible in what they can offer. These h-bridge outputs can be paired to control external DC motors which are used in drive by wire applications or many other automotive applications.
6 low-side outputs which drive the outputs to ground are also useful for driving solenoids, relays and external devices. These outputs also have the ability to have internal pull-up and fly-back diodes set.
4 DAC (digital-to-analog) outputs are also present on the that convert a binary input number into an analog voltage output. These outputs are useful for sending out a voltage to external device to mirror a sensor signal for example.
While the X10 has 10 inputs not all of them share the same capabilities. 6 of the inputs (AS Inputs) are fully flexible and support frequency detection, SENT decoding, Thermistor (internal 3k pull up) and bipolar operation which means the voltage is monitored above and below the reference ground for use with VR Sensors. The remaining 4 inputs are standard 0-5v ADC inputs.
To finish off the serious I/O compliment that the X10 offers, are 2 x NTK Lambda sensor circuits which allow a sensor to be connected directly and output the oxygen ratio via CAN to the master device.
Specification
Outputs
4 Half Bridge Outputs (Support: Full Bridges, Lowside or HighSide Drive)
(15Amp Peak (100ms) 8Amp Continuous)
6 Low Side Outputs
(12Amp Peak (100ms) 6Amp Continuous)
4 DAC Outputs (-5v to 5v)
Inputs
6 Flexible Inputs supporting frequency, Sent, thermistor, bipolar
4 ADC Voltage inputs
2 NTK Lambda Inputs
Interfaces
USB For Updates and Configuration
2 x CAN 2.0B interface for communication with other controllers or logging systems
1 x Kline Interface
Power Supply
6 to 26V input voltage range
Ignition Switch Logic with high current supply
Physical
IP67 Sealed in Automotive Spec -40c to 125c
2 x 34 way Superseal 1.0 connectors
150mm x 150mm